During COVID-19, and as things start to return to normal, we are here for you and your family. We are offering various online tutoring options to support your student(s) through this strange time. Check-in slots are available throughout the day, as are weekly or daily calls to help support your child's learning.
Contact us today to find the best plan for you and your family.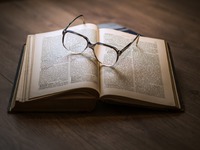 School can be stressful. Not every subject comes easily to every student. Fear not! You will grasp that concept and get through feeling confident and proud. Most tutoring sessions are charged hourly, though if tutoring is needed for an entire school year, we can discuss a package plan. Do not hesitate to reach out with your story, questions, and needs so that we can find the approach that works best for you or your student.